Secret Surprises Await Your Entire Family in Goshen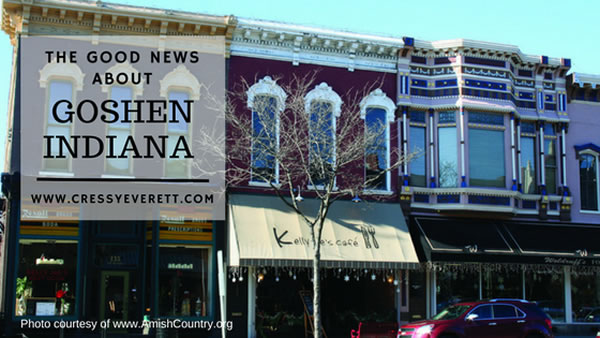 Goshen, Indiana easily has one of the most thriving downtown communities for a city of its size--nearly 32,000 residents--sporting an eclectic cultural scene, beautiful historic architecture and intriguing places to eat and shop. As our town motto says, "Everything comes together in Goshen"... or more precisely, everybody.
If you're considering buying one of our beautiful homes in Goshen, one of the first things to realize is that there is something new to see around every corner for both long-time locals and newcomers. A richly diverse group of residents make up Goshen's population where you are just as likely to meet your neighbor at a First Fridays event as you will shopping at the Old Bag Factory.

When you're new to a community (or considering a move), it's not always easy to find the right area to fit your likes and lifestyle. Our REALTORS® have created this list of what's happening in Goshen this month to give you a taste of the variety of activities our city has to offer.
When you're considering a move to Goshen, contact one of our real estate agents at Cressy & Everett Real Estate to help you find the right home for you and your family. With years of experience getting to know Goshen residents, our REALTORS® will help find you a home the meets your size, budget and lifestyle.