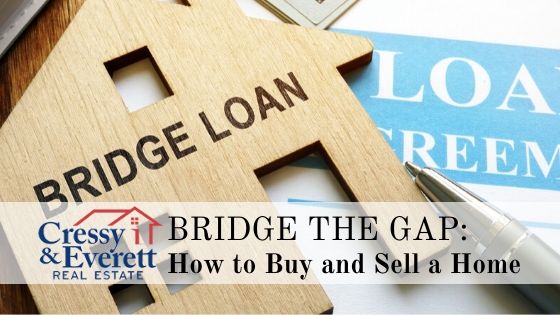 There may be a point when you're faced with a sudden transition and have to purchase a new property even before you sell your old one. In this scenario, you might wonder if you should apply for a bridge loan to span the gap between the sale and purchase. Our real estate agents explain how bridge loans can ease the transition from one house to another.
What Are Bridge Loans?
Also known as "gap financing," bridge loans are temporary loans used in residential and commercial real estate. They provide a lifeline for buyers who are eager to buy a new home before they've sold their current one. Unless you have enough cash for the down payment, it can be hard to qualify for a loan to finance a new home while you're still saddled with mortgage payments on your current home.
With a bridge loan, you'll use the loan amount as the down payment for your new home, which makes the process go more smoothly. And like home equity loans, HELOCs, and mortgages, your current home will serve as collateral. You can then move into your new home and start focusing on selling the old one.