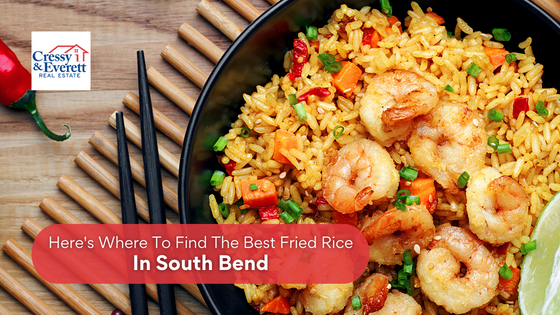 With an endless number of recipes and add-ins, fried rice is a delicious, versatile dish that can be customized to suit nearly any palate.
Founded in 2018 by Benihana, September 20th marks International Fried Rice Day, making it a perfect time to sample some of the best fried rice in South Bend. Our real estate agents suggest checking out some of these delicious options. 
South Bend is home to a number of eateries perfect for enjoying a comforting fried rice entree. Ready to find your new home? Contact us to get started!